How to Set Up Apple Pay
Find the Wallet app on your compatible Apple® device.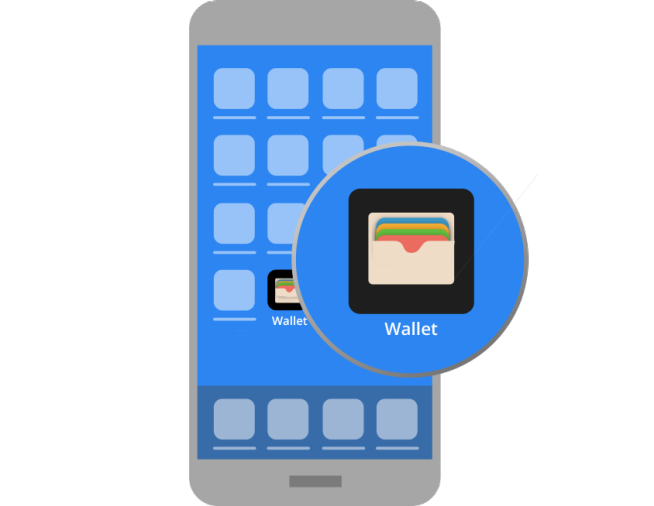 2. Tap the add (+) button in the upper right corner.
3. Take a picture of your card or update manually
4. Follow the directions to accept the terms and authenticate yourself
How to Set Up Google Pay
Open the Google Pay app .
At the top right, tap your Profile picture  Wallet.
At the bottom, tap Add to Wallet.
Tap Payment card.
To capture your card info, use the camera. You can also enter your card info manually.
Review and accept the terms from your card's issuer.
If you're asked to verify your payment method:

Choose a verification option from the list.
Enter the verification code.
Benefits of Digital Wallets
1. Extra layers of security. Mobile wallets encrypt your card information.  The actual card information is not stored on the device, and is replaced with a token that is given to the merchants.  The token is worthless to a fraudster in the event of a merchant breach or a lost or stolen device.
2. Easy money management. Mobile payment apps allow you to easily see recent spending on all your connected cards, saving you time and the headache of logging in to multiple websites.
3. Increased payment speed. Save time and avoid swiping or inserting your card at checkout. Payments are made simply by tapping or waving your mobile phone over the payment terminal.  Digital wallet payments are also great for in-app purchases to avoid the process putting all your card information into merchant websites or apps.  
Need further assistance setting up your digital wallet?  Contact Us
Apple Pay and the Apple logo are trademarks of Apple Inc. Google Pay is a trademark of Google LLC.
Message and data rates may apply from your wireless carrier.